In Loving Memory of Rev. Dr. Siman Aluke Ibrahim
Dr. Siman Ibrahim directed the operations of Aboki International from 2005 to 2022. He was a pastor, teacher, lecturer, and counselor who served for nine years as General Secretary of ECWA (Evangelical Churches of West Africa). While in that position, he was responsible for founding and opening ECWA schools and colleges and organizing the Rural Development Programme. Siman Ibrahim graduated from Ahmadu Bello University in Zaria, Nigeria, and in the U.S. attended Wheaton College and Western Seminary. After receiving his PhD, he returned home to his community in rural Northern Nigeria to serve among the less privileged. He sought to demonstrate the life of Christ in the midst of human need and suffering. His spiritual, educational, and economic influence on communities and individuals was transformative. In 2004, Dr. Ibrahim was a Nigeria National Honor Recipient, receiving the Member of the Order of the Niger (M.O.N.) award from Nigerian President Obasanjo in recognition of his special and outstanding service for the benefit and progress of the nation. Greatly loved and admired, his memorial service was held in an outdoor stadium to accommodate the thousands that attended.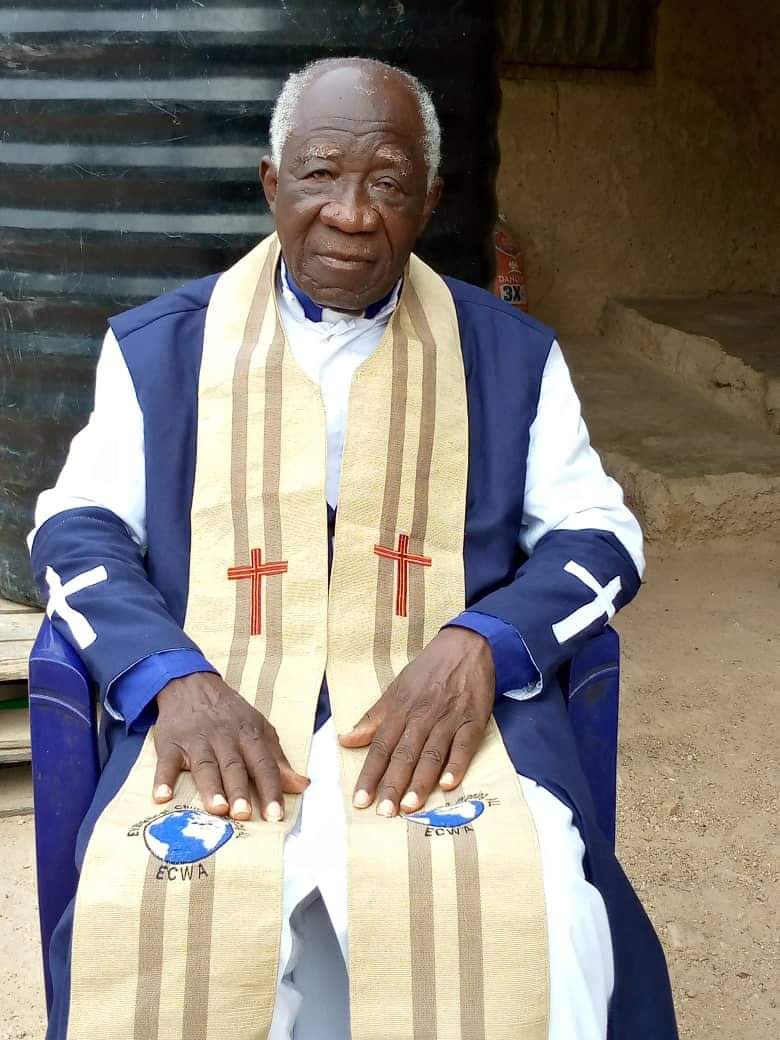 I once heard a sermon comparing the church to a stained-glass window – like one you might see in a magnificent cathedral. If all the pieces were fitted together properly, the members collectively would portray a picture of Christ. I am grateful that Siman helped me see more of the complete picture.
He demonstrated great joy in the face of hardship and tribulation. We began Aboki International in 2005, after many church burnings and suffering but before the appearance of Boko Haram. His deep, foundational joy was a testimony to others and his laughter was contagious. But he did not ignore or trivialize the problems on the ground.
He remained humble and approachable. He made everyone feel important. He would take time to stop and laugh. He was respected by family, co-workers, the Tangle community, tribal elders, fellow ECWA trustees, and honored by the President of Nigeria.
He was able to live within financial limitations, while remaining visionary and trusting that God would match resources with needs. He accomplished much as a steward – while remaining selfless and giving.
He had spiritual discernment. He was able to recognize God at work in others in ways that many often did not notice.
In 2001 while visiting the U.S. he spoke to a church group using John 1:14 as a reference – about how the Word became flesh and dwelt among us and the importance of demonstrating the life of Christ in the midst of others. He noted that this was our calling as Christians living in the world – to show the life of Christ to others.
We believe he carried out his calling well.